"In any moment of decision, the best thing you can do is the right thing,
the next best thing is the wrong thing, and the worst thing you can do is nothing."
Theodore Roosevelt
Life is challenging, but we cannot let fear, shame or embarrassment take control of our lives.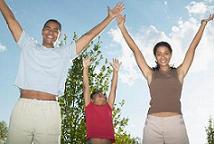 We specialize in finding creative solutions to Real Estate problems that others will not touch, particularly in Miami-Dade County. With years of experience helping homeowners with their properties needs in South Florida, including Miami and all Dade County, your search is over! STOP waiting and worrying and call us for a confidential phone consultation.
We personally invite you to call us today and let us help you and your family before its too late!! 305-407-3474